Julien Cécillon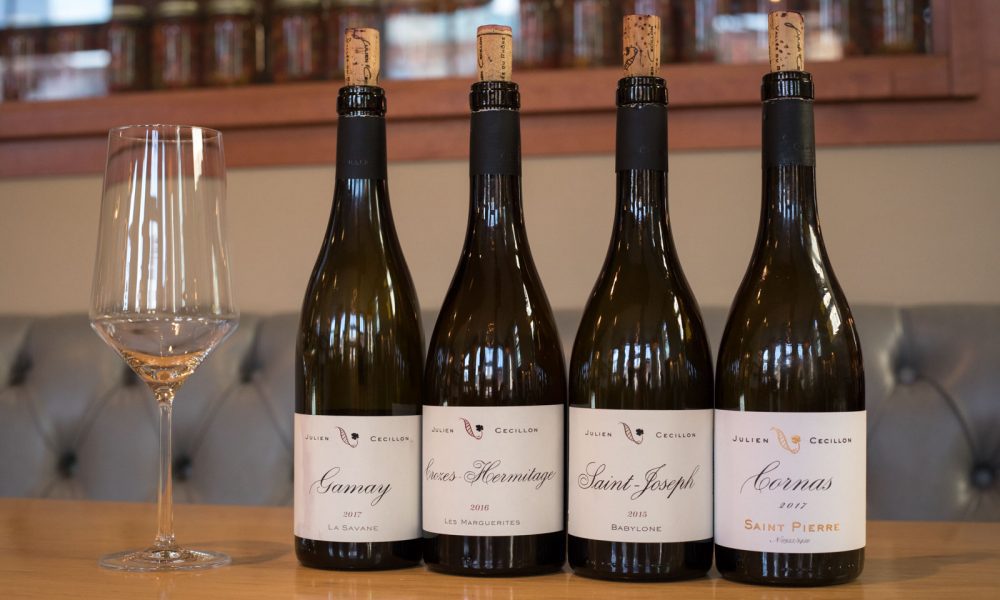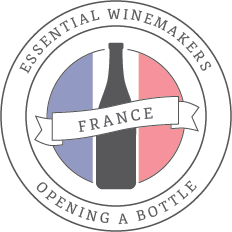 Tournon-sur-Rhône, Rhône Valley
Primary Grapes: Syrah, Marsanne, Roussanne
Primary Appellations/Cru: Saint Joseph AOC, Crozes-Hermitage AOC, Cornas AOC
American Importer: Paris Wine Company
The Wines…
Established by the husband-and-wife duo of Julien Cecillon and Nancy Kerschen, this up-and-coming winery is on a roll with a series of traditional Northern Rhône wines. Based on the right bank of the river — across from the famous hill of Hermitage — they naturally focus on Syrah, Marsanne, Roussanne and Viognier as well as a single Gamay, sourced from a high-altitude vineyard. Appellation wines include two Saint-Joseph (rouge and blanc), a Crozes-Hermitage, a Cornas and a Saint-Péray. Of particular note: their work with Syrah. While Julien and Nancy work with a few biodynamic vineyards, they are not fully invested yet. Says Julien: "Biodynamics today is like a guru — 'don't think, just do it.' I cannot do that. I have to see if for myself." But where he has implemented these practices — notably the Crozes-Hermitage "Les Marguerites" — the results have been compelling.
Cave Julien Cecillon is a small producer, but well worth finding because they represent the next generation of producers making superb Northern Rhône wine.
…And Why They Stand Out
Julien Cecillon is the grandson of Jean-Louis Grippat, a winemaker who was instrumental in the establishment of the Saint-Joseph AOC in 1956. The design of his labels are a tribute to the labels of that now defunct domaine, which was bought in 2001 by Marcel Guigal.
Like a spy novel that you can't put down, each of the wines from Julien Cecillon present numerous plot twists. Let's start with the Saint-Joseph Rouge called "Babylone." I listed it as the No. 9 best wine in 2017 because it had all of the finesse, none of the swagger, and 1/3 the cost of Côte-Rôtie. Another Syrah in their collection — the dazzling Crozes-Hermitage called "Les Marguerites" — feels fresh and vital with notes recalling dark berries, red tea and clove. But the most dramatic wine in the collection is the newest: a Cornas called "Saint Pierre," which reveals a tangerine-citrus side of Syrah — with cardamom spice, too — that I have not seen before. It's a magnificent wine of endless interest.
As if all of that wasn't enough, Julien Cecillon also makes a Saint-Péray from 30-plus-year-old vines that is a mysterious, surprising and sexy white wine (so many tricks on the senses) and a majestic Saint-Joseph Blanc from 100% Marsanne that drinks like liquid poetry.
Visiting Julien Cécillon
In-person tastings are welcome but by appointment only. Contact the winery directly if you are interested.
---
*Icons at the top appear in a hover state on certain browsers. Visit the main Essential Winemakers page for a key to the complete set of icons.