Château du Moulin-à-Vent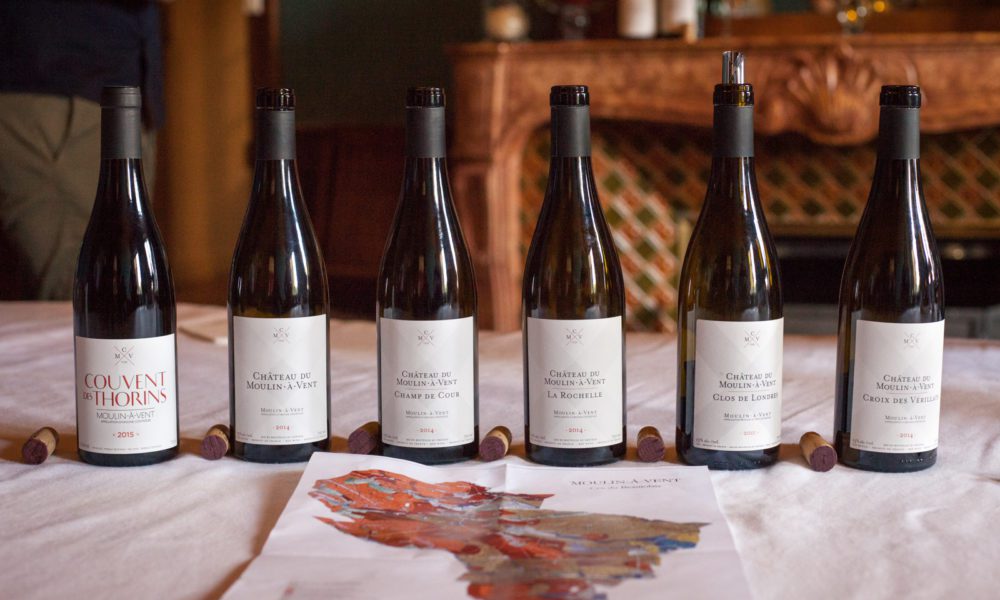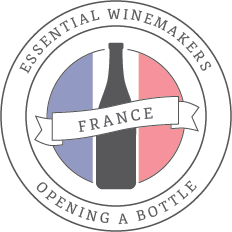 Romanèche-Thorins, Beaujolais      
Primary Grapes: Gamay, Chardonnay
Primary Appellations/Cru: Moulin-à-Vent AOC, Pouilly-Fuissé AOC
American Importer: Wilson Daniels
The Wines…
Once again the paragon of Moulin-à-Vent, this historic château is churning out deep, detailed and endlessly interesting Gamay from some of Beaujolais' best vineyards. Put aside any assumption that Beaujolais is light: these wines — especially the single-vineyard expressions of Croix des Vérillats and Clos de Londres — are striking and hearty. Couvent des Thorins, a blend of multiple vineyards, is an exceptionally versatile and affordable wine for everyday consumption.
Also keep an eye on Château du Moulin-à-Vent's companion label for Pouilly-Fuissé: Domaine du Roc des Boutires. The estate has begun to release a handful of terroir-driven Chardonnay from this neighboring appellation to the north.
…And Why They Stand Out
Cru Beaujolais wines are among the world's most unique, and the versions from Château du Moulin-à-Vent are in a league all their own because of their robust texture, deep flavor and age-worthiness. Comparing these wines to another Beaujolais producer featured here, Yann Bertrand, feels like apples and oranges to me. Those wines are light and airy, these are deep and broading. Such is the transparency of terroir in these hills.
I've had a love for Château du Moulin-à-Vent's wines for several years now, but that love was profoundly deepened with a visit to their estate in Romanèche-Thorins. There, I met the father-and-son behind the operation — Jean-Jacques and Edouard Parinet — as well as their winemaker, Brice Laffond. I came away from the visit with an altered perception of Cru Beaujolais' position on the wine spectrum: it so much broader than I believed. I also discovered a new favorite bottling: the rare Clos de Londres, which they only make in exceptional vintages. Deeply perfumed with raspberries, hazelnuts and violets, it might fool you into thinking you are inhaling a Pinot Noir. But on the palate, it is something entirely different.
As mentioned before, Château du Moulin-a-Vent is expanding into white wine territory with new acquisitions in Pouilly-Fuissé. They were still hatching a plan on their release when I visited, and now we know: they are labeled as Domaine du Roc des Boutires. (Because the château's name includes a different appellation name, they needed to make this distinction). I sampled three different terroir from barrel, and I can tell you these are exciting wines to seek out. I'm eager to sample them from the bottle soon.
Visiting Château du Moulin-à-Vent
In-person tastings and visits to the château must be arranged in advance.

Support opening a bottle by shopping at

10% off 6 or more bottles with code MIXSIX
*Icons at the top appear in a hover state on certain browsers. Visit the main Essential Winemakers page for a key to the complete set of icons.