Charles Joguet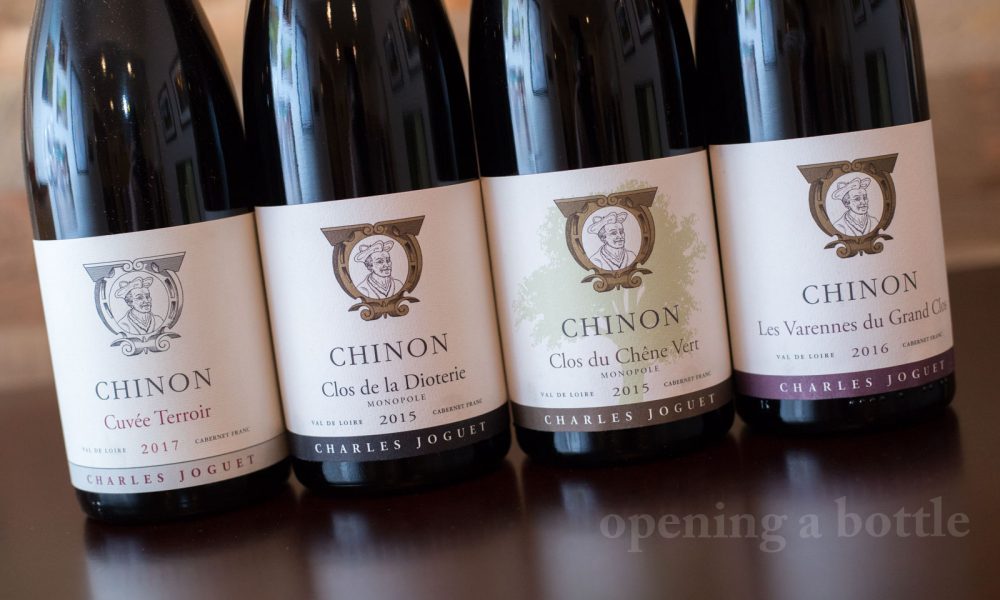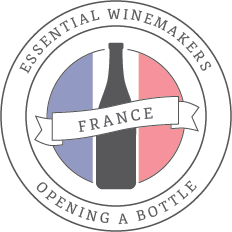 Chinon, Loire
Primary Grapes: Cabernet Franc, Chenin Blanc
Primary Appellations/Cru: Chinon AOC, Touraine AOC Blanc
American Importer: Kermit Lynch Wine Merchant
The Wines…
Charles Joguet is one of the Loire Valley's most influential wineries — and a rare case where the wines live up to the hype. In total, there are eight different Cabernet France wines and two Chenin Blanc wines from Touraine.
The winery's Cuvée Terroir blends together grapes from the Beaumont-en-Véron vineyard with several other Chinon cuvée, creating a fresh burst of juicy red fruits and momentous acidity. It is a versatile, palate-cleansing red to pair with nearly any weeknight meal, and the natural starting point if you are new to this producer.
But as you explore the single-vineyard wines, the complexity increases significantly. With Charles Joguet, site-specificity shines in mysterious ways, and the wines offer few easy answers. I recently sampled three of them in close succession and I was amazed by each. Les Varennes du Grand Clos leans more towards Bordeaux with its muscular body, savory complexion and delicate balance between leather and iris aromas. Clos du Chêne Vert relies on grapes from one of Chinon's very best vineyards, which Charles Joguet owns outright. But the most monumental wine is the Clos de la Dioterie, a textbook example of why old vines are worth the effort despite their low yields of fruit. Planted in the 1930s and '40s, Clos de la Dioterie yields a nearly mystical wine that is part flower patch, part wild animal. All at once it conjures thoughts of black raspberries, ripe plums, musk, peppercorns and — on the finish — a light touch of pepper jelly that strangely gives the wine a little spice. Don't confuse this with an overbearing sensation of spicy; it is just an illusion of heat that brings the amazing wine to a conclusion.
…And Why They Stand Out
Despite the two Chenin Blanc in the portfolio, Charles Joguet (and the appellation of Chinon) is synonymous with one grape — Cabernet Franc. As the father of Cabernet Sauvignon, Cabernet Franc is an old soul: a raw nerve of peppers, plums and violets that has defied humanity's attempts to mold it into something more mainstream. In Bordeaux, it is used as a blending grape, but in the Loire it is unabashedly the star of the show. More specifically in Chinon, it is given the reverence usually reserved for grapes like Pinot Noir, with single-vineyard wines showcasing Cabernet Franc's uncanny ability to reveal terroir.
From my experience, no one is producing more variations of Cabernet Franc with better results than Charles Joguet. For purists, the wines offer indisputable evidence of their origin, and a thrilling variation from vintage to vintage. And for those who are skeptical of Cabernet Franc's greatness, Charles Joguet states a potent rebuttal. The Clos du Chêne Vert and the Clos de la Dioterie are two of the best French wines I've ever reviewed — and both were tasted in their youth! I can only imagine the tenor of these wines as they age.
Visiting Charles Joguet
Tastings are available by appointment only. Contact the winery directly.

Support
opening a bottle
by shopping at
*Icons at the top appear in a hover state on certain browsers. Visit the main Essential Winemakers page for a key to the complete set of icons.