Anne Gros & Jean-Paul Tollot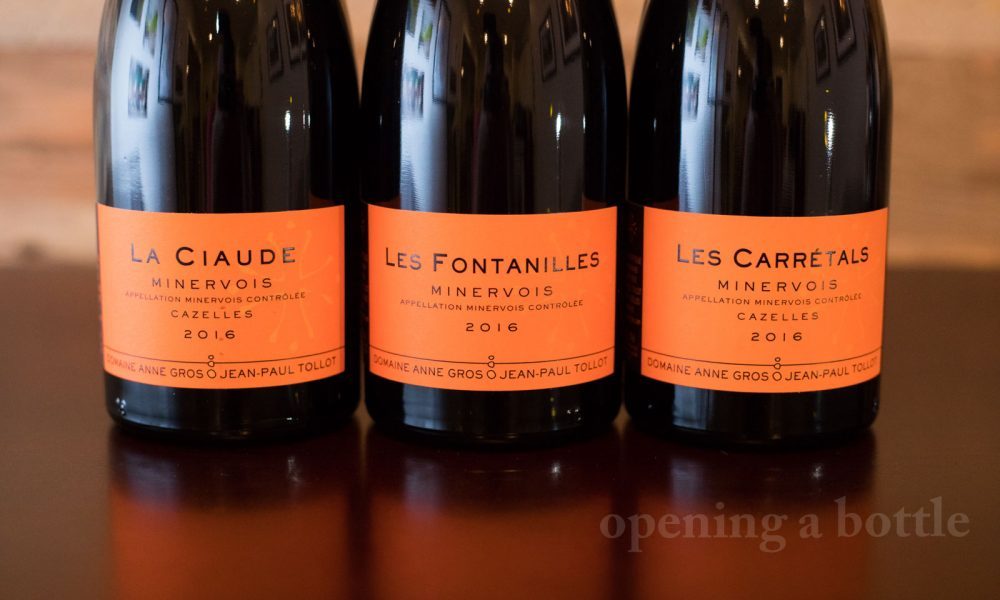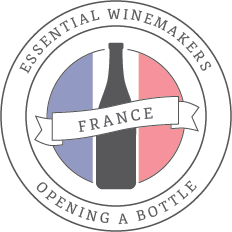 Minervois, Languedoc-Roussillon
Primary Grapes: Grenache, Syrah, Cinsault
Primary Appellations/Cru: Minervois AOC
American Importer: North Berkley Imports
The Wines…
In the dance hall of French wine, the Languedoc dances to its own beat. That is in part what Anne Gros and Jean-Paul Tollot found appealing about the region when they scoped out vineyards for a side project in 2006. There was a certain freedom to what they could make that was liberating. The partnership between the two Burgundian practitioners of Pinot Noir soon zeroed in on old-vine Carignan and Grenache, and it is from three separate plots that they make some of France's best high-octane wine.
Start with Les Fontanilles, a blend of Grenache (40%) with 20% each to Carignan, Syrah and Cinsault that suggestive of smoky blackberries and musk. Even better is La Ciaude, which blends Carignan, Syrah and Grenache, but which draws its oomph from a plot of Carignan vines dating back to 1904. Despite its concerntration and power, the wine is remarkably patient, easy-going, yet lithe and sinewy. But the best wine, the real showpiece of Languedoc's prowess, is Les Carrétals, another wine led by old-vine Carignan grapes that is fruity, potent, elegant and textured by a fine mineral quality.
There is also a lighter style Côtes du Brian made mostly of Grenache called "La 50/50" that I have not sampled.
Read their profile, Three Wines from Anne Gros & Jean-Paul Tollot.
…And Why They Stand Out
The Minervois wines of Anne Gros and Jean-Paul Tollot are an outlier on the Essential Winemakers of France list. I will admit that I am more impressed by elegance in a wine, than by power in a wine. The list reflects this preference, but their wines let me have both.
They prove that concentrated fruit tones don't have to wash away the exciting tertiary aromas and flavors that keep a bottle of wine interesting for a whole night. They prove that Carignan doesn't have kick the door in every time it makes an entrance. They prove that "project wines" — where a restless winemaker sets up shop in a completely different environment — can be humble and evocative of place, too. And finally, they prove that my bias towards "elegant" wine regions shouldn't stop me from further exploring places like the Languedoc.
Visiting Anne Gros & Jean-Paul Tollot
Domaine Anne Gros & Jean-Paul Tollot welcomes visitors to its Minervois estate, but by appointment only.
*Icons at the top appear in a hover state on certain browsers. Visit the main Essential Winemakers page for a key to the complete set of icons.