3
min read
Airfare to New Zealand from Denver right now is going for $2,200. So until that changes dramatically, I'll be exploring it through the bottom of my wine glass. I've yet to go wrong this year with New Zealand's Pinot Noirs, but Sauvignon Blancs have been another matter. Finding these wines with the right amount of character to justify their relatively high price hasn't been easy.
That is in part because no other wine puzzles me more than Sauvignon Blanc. Its pungent aromas and grapefruit-and-grass taste is so unusual, I can't tell if I don't like it or just don't know how to appreciate it.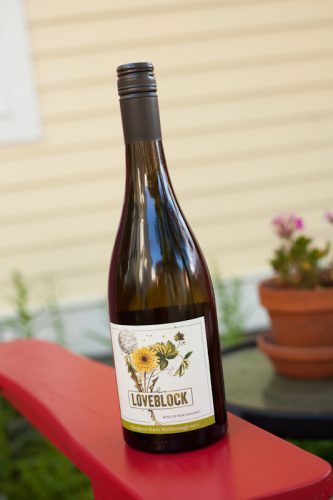 But it also has to do with New Zealand being a juggernaut for producing Sauvignon Blanc. This tiny country is the grape's second largest producer (behind only France, and just ahead of the United States). In fact, New Zealand pretty much put this grape on the commercial map in the 1990s. Before then, it was a French grape hailing from Bordeaux and particularly the Loire — but in France, wines are known by appellation, not varietal. The sudden popularity of New Zealand's version made "Sauvignon Blanc" a household name.
But with that success comes a serious issue: does quantity sacrifice quality? You will run up against this in any area that takes a good thing and runs with it — the Napa Valley and Cabernet come to mind. So does Germany's Mosel River and Riesling (trust me: they're not all great). To find an extraordinary New Zealand Sauvignon Blanc takes research and knowing what to look for. It also takes knowing what you are after: Are you seeking an NZ Sauv Blanc for its wild, ripe, tropical fruit flavors? Or are you going for that vegetable-tinge that's about as oddball as Flight of the Conchords?
Two good examples that hit the right balance between fruity and vegetal come from Marlborough's Awatere Valley. The Vavasour Sauvignon Blanc ($17; ★★★ 1/2 overall) offers rich citrus flavors — especially a pronounced note of tangerine — that are wrapped in a buttery texture reminiscent of a decadent Chardonnay. The other winner from the Awatere Valley is the Loveblock Sauvignon Blanc ($20; ★★★ 1/2 overall). The nose on this one was very distinctive with aromas of apricot, orange and beeswax, and a full body that finished with bell pepper notes.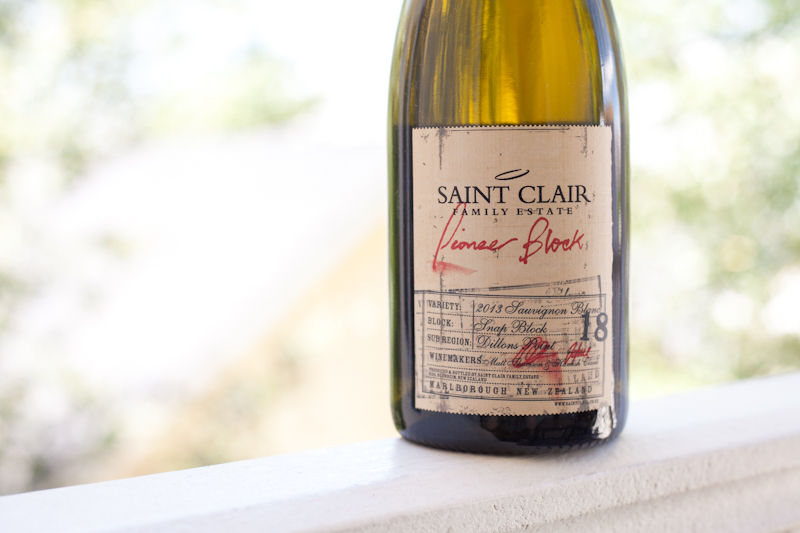 But the best example so far is the St. Clair Family Estate Pioneer Block 18 Snap Block Sauvignon Blanc ($26; ★★★★ overall), a wine whose name is so long I could never tweet it. With a bouquet of grapefruit, apricot, hay and tea, it caught my attention right away. The palate was bright and full and came in movements: acidity first (lime), sweetness next (peach) and stoniness and vegetal notes on the finish. It was an exciting wine to taste, and its secret appears to be in its small quantities of grapes sourced from a location close to the coast in the Wairau Valley, where ripening can be drawn out to intensify flavors.
So how do you sniff out a great New Zealand Sauvignon Blanc if you can't find the above examples? I'd start by asking your wine shop if they carry any from small blocks (or vineyards): Sauvignon Blancs that are made from smaller plots of land will have more specific notes than blended wines from a wider spectrum of terroirs. At least in theory.
If they don't have any, than its time to simply say "what Sauv Blancs under $15 do you have?" For me, these wines are worth going over $15 only if they offer some distinctive.
---
Above image: ©Phillip Capper, Flickr user @flissphil. Licensed through Creative Commons License
Open a Bottle in Your Email
Subscribe to our monthly email digest.
---