About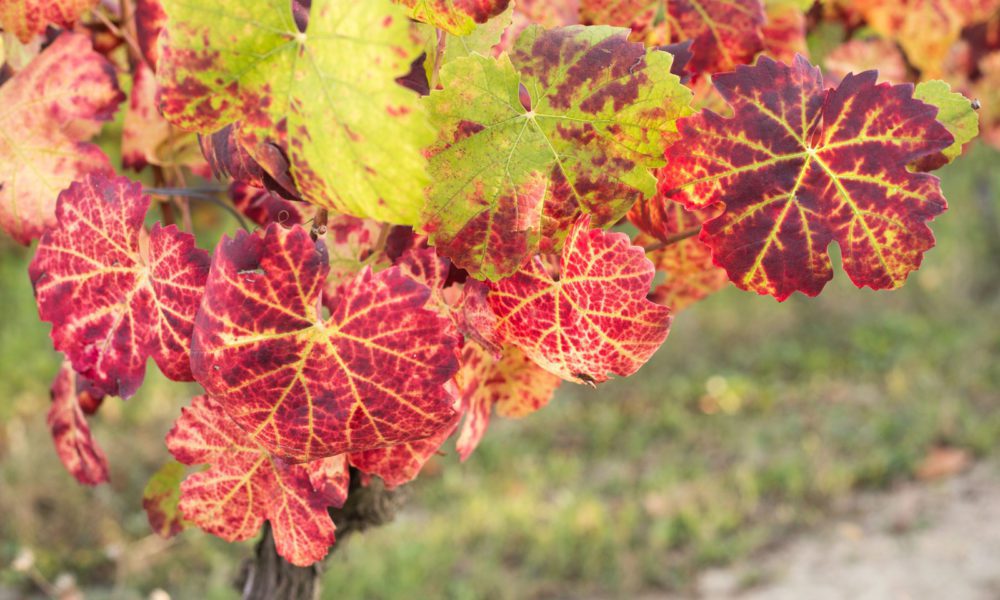 Stories About Wine.
Opening a Bottle is a tribute to the world's most interesting wines and the clever people who make them. My weekly stories go beyond just tasting notes and suggested pairings. Through in-depth research, winemaker interviews, vivid photography and whole-bottle reviews, readers can form a deeper connection with the wines they buy.
This site is also a tribute to breaking bread and sharing wine with other people. The act of "opening a bottle" is about more than just drinking. Bottles are meant to be shared; everyone enjoying the same thing, but experiencing it in their own way. To me, this lies at the core of what makes wine more compelling than any other drink out there.
In addition to profiles on winemakers, individual wines, and roundups of excellent bottles we've recently sampled, my regular features include:

My curated list of the most compelling wineries I've come across in Italy and France. Consistently excellent, food-friendly, indicative of origin and a good value (or a least a reasonable, worthwhile splurge).  Read about the Essential Winemakers.
---

Your first sip of a new wine is like a first kiss; it's memorable because it won't be duplicated again. This series of articles focuses on Old World appellation-based wines, which are more often named after a place rather than the grapes that go into the wine. These guides share reasons to buy the wine, background information on what makes them special, and impressions from my first taste. Read our First-Taste Guides.
---

The most magical moment in wine happens when you can taste terroir — the subtle attributes of a wine that are tied to the vineyard's specific soil, sun exposure and microclimate. Vineyards that can produce terroir-driven wines are exceedingly rare — that's what makes them special and so fun to explore. In this recurring feature, we share winemaker insights, historical and cultural background, and the special role mother nature plays in crafting wines from these vineyards. Read our Vineyard Stories.
---

Sometimes we take a break from my whole-bottle reviews and showcase magical travel destinations where a single glass of wine in a singular place can create an indelible memory. Read about the Best Places to Sip Wine.

---
Editorial Policy
Like many wine writers and bloggers, I frequently accept samples from distributors, importers and other folks in the wine industry. In many of these cases, I approach them with a story pitch about the wine beforehand, so that it fits with this site's editorial focus. Even then, if I don't care for the wine — more likely: if the wine tastes anonymous — I simply don't write about it. If its an excellent wine, then I do. The same policy applies to wines I buy.
Also: I do not accept unsolicited samples. Please contact me if you have wines that you would like to present and we can discuss whether they might fit with the site's editorial focus. Note: Opening a Bottle is predominantly about Old World wines, but most importantly, wines with a distinct sense of origin and a compelling story behind them. I don't have a problem with mass-produced wines; I just don't think they're very interesting. And neither do my readers.
Press Trips
Occasionally, I am invited on press trips, in which an importer, PR agency or regional organization will host a group of wine writers to explore an area's wineries and vineyards. To some, this is a poison pill. My response: I'll gladly let you fund my independent travel, because it ain't funding itself.
For me, press trips are (a) the only way I can afford to travel to Europe and many wine regions and (b) a thoroughly educational experience, regardless. I do not attend large-group/motorcoach tours, and because of other work commitments, I can only attend 3 to 4 trips a year. This gives me the luxury of being very choosy about where I go, which benefits the editorial and photography focus of this site. If you are interested in inviting me on a press trip, contact me. Let's discuss. Because of my editorial focus, press trips to European wine regions have priority.
When I am invited on a press trip, I let the agency/consortium know that coverage on Opening a Bottle is not guaranteed. As a wine journalist and critic, my priority is to my readers, not to promoting anyone or any place. I maintain all editorial authority regardless.
Advertising
At this point, none of the posts on this site are paid for or fashioned as advertorial. Although, this may change as this site does not generate anywhere near enough revenue to justify the resources and time I spend on it. I am currently looking for sponsored content opportunities (contact me) but these will only pertain to businesses and organizations that have a natural affinity for wine, not actual wine brands (e.g. wine education, wine tours, cheeses, Geico … ok, I'm kidding on that last one, but they seem to have a lot of money).
Know this: Opening a Bottle is a genuine labor of love. But I also have to eat. And my kids, too: they need swimming lessons.
---
How I Approach Wine
I drink in moderation (for the most part). In fact, I would say that alcohol is the least interesting part of wine. Like most of you, my palate gets fried and useless after tasting several wines in short succession. I am deeply skeptical that mass tastings yield accurate, relevant reviews of wine. I understand they are a necessary evil for wine professionals — how else are you going to get a sense for all that a particular area has to offer? — but I think it tips the favor to bolder, most assertive wines, overlooking many delicate, elegant and food-friendly wines that ought to grace our tables at home.
I also don't believe that anyone — from Robert Parker Jr. to the sommelier at your city's best restaurant to the know-it-all in your tasting group — possesses an infallible truth on what makes a wine special. That includes me. Wine is personal. Read these articles with your own preferences in mind.
Learn more about how I rate wine, what makes a wine appealing, and how I think we should approach tasting notes with the articles below.






---
About Kevin Day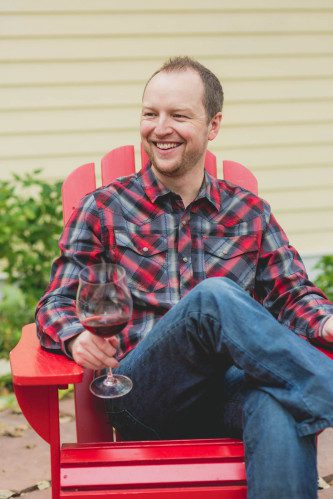 I was born and raised in Colorado, and currently live in Denver where I am a writer, photographer and content strategist.
I founded Headwaters Content, a content strategy and development agency, and for more than 16 years I have produced content for notable travel, hospitality and outdoor recreation brands including: Aspen Snowmass, Limelight Hotel, Timbers Resorts, Inspirato and KELTY. That's my day job, and I love it.
But I am also a devoted photographer, and one of my passions with Opening a Bottle is to create a visually appealing wine website — there aren't many out there. I do all of the bottle photos, and where possible, source images from my own personal travels. Where I have gaps, I either buy stock images, use Creative Commons (sparingly), or solicit wineries and importers for images that I can use.
My travel and lifestyle photography can be licensed through Tanager Photography.
My recent wine-related travels include: Italy (Valtellina, Piedmont and Verona); France (Bordeaux, Champagne, Burgundy, Beaujolais, Provence); California (Napa Valley, the Russian River Valley, the Sonoma Coast, the Alexander and Anderson Valleys); Oregon (Willamette Valley); and Germany (Mosel River Valley).
Contact
To pitch stories, invite me on press trips, or contact me about reviewing wines, drop me a line via email.
---
Photography Licensing
I am a professional photographer, and any image on this site cannot be reused without permission first. Here's the scoop:
Bottle Photography
A vast majority of the bottle photos on this site are original photos shot by me. I routinely see my own images stolen via Google Image search, and in each case, those people hear from me. Please contact me first for permission before using any bottle shot online.
If you are interested in using bottle photos for commercial purposes, a licensing and compensation arrangement needs to be in place (but don't worry, my pricing is modest).
Landscape/Winery Photography
I often use stock photos or PR photos from importers to backfill my own archive of landscape photography. I always credit PR photos and Creative Commons images (if you see any of these you'd like to use, contact them directly); stock images are purchased from BigStockPhoto.com and are indicated by a lack of credit on this site.
For my own travel, landscape and winery images (indicated by "©Kevin Day / Opening a Bottle"), please contact me directly to discuss licensing. These images cannot be used without permission.